McGruff Crime Prevention Campaign in Hawaii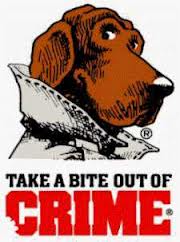 The Hawaii McGruff Crime Prevention Campaign was established in 1986 to instill the concept of crime prevention and safety at an early age among the state's youngsters. As a national symbol of crime prevention, McGruff has significantly influenced and raised the awareness of Hawaii's children on the dangers of drugs and crime.
McGruff's message has gone beyond the classroom to reach the community at large. His message of drug and crime prevention has been heard by thousands of children and adults alike at community events. Through safety tips and the distribution of drug and crime prevention materials (educational brochures, coloring books, etc.), we hope to reach the whole community.
The Community & Crime Prevention Branch works with the National Crime Prevention Council to coordinate Hawaii's McGruff Program. NCPC is a private, nonprofit, tax-exempt organization whose mission is to prevent crime and build safer, more caring communities.
Also visit McGruff.org. It's just for kids. Got a question about staying safe? Ask McGruff for advice. Learn basic safety rules with Scruff through games, puzzles, and comics. Find out how you can help Take A Bite Out Of Crime!
 Publications