Tax and Charities Division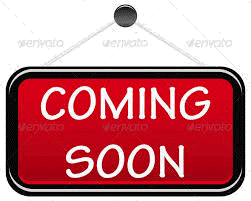 Professional Solicitor and Fundraising Counsel Online Filing System
In May 2015, we expect to deploy an internet based registration and renewal system for professional solicitors and fundraising counsels ("System").  The System allow you to register, renew your registration, and submit contracts online.  Solicitors will also submit surety bonds and end of solicitation campaign financial reports through the System.  The System has been programmed to be user-friendly and will remember an organization's registration data so that when you renew your registration, you will only need to update your existing registration data if changes have occurred.  Another feature of the System is that it will automatically send emails to the registered organizations when bonds have expired and when it is time to renew the registration.
Because we are transitioning to an electronic System, we will be asking all currently registered solicitors and fundraising counsels to complete an initial registration for the period beginning after July 1, 2015 through the System once it is deployed in May 2015.  
Solicitors and fundraising counsels that need to submit a new registration must wait to register through the online System once it is deployed in May 2015.
THEREFORE, PLEASE DO NOT MAIL IN ANY NEW REGISTRATION OR RENEWAL FORMS. 
Hawaii Charity Registration System
---
Hawaii Charity Registration Site
For charitable organizations that solicit contributions in Hawaii.
---
Hawaii's Charity Registry
---
Search Hawaii's Charity Registry
Search Hawaii's Charity Registry for charitable organizations who are registered to solicit contributions in Hawaii. Search the registry by name of organization, keyword and other search means and view the charity's registration form. The registry will also provide access for the Form 990/990EZ of each registered charity.
Also on this site you can pay the annual registration fees that are due and conduct searches for charitable organizations registered in the State of Hawaii.
Internet List of Exempt Charities
---
IRS Automatic Revocation Program
---
The federal tax exemption of each organization listed below was automatically revoked for its failure to file a Form 990, 990-EZ, 990-PF, or 990-N return with the Internal Revenue Service for three consecutive years.
IRS Automatic Revocation List (Rev 10-28-2014)
IRS Publication 4991 Fact Sheet (Rev 2-2014)
IRS Revenue Procedure (Rev. 2014-11)
Information about the IRS Automatic Revocation program may be found at : http://www.irs.gov/Charities-&-Non-Profits/Automatic-Revocation-of-Exemption