Tax and Charities Division
- Charity Resources and Regulation
Forms, FAQ's, Guidance and Registration and Solicitation Resources and Information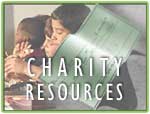 The Attorney General's Tax & Charities Division administers and enforces Hawaii's charitable solicitation law and provides oversight of Hawaii's public charities, charitable trusts, and private foundations.
To register a charity with the Attorney General under section 467B-2.1, Hawaii Revised Statutes, visit the link under the registration section below, or click here.
Hawaii Charity Registration System
---
Hawaii Charity Registration Site
For charitable organizations that solicit contributions in Hawaii. 
---
Search Hawaii's Charity Registry – NEW
Search Hawaii's Charity Registry for charitable organizations who are registered to solicit contributions in Hawaii. Search the registry by name of organization, keyword and other search means and view the charity's registration form. The registry will also provide access for the Form 990/990EZ of each registered charity. 
Also on this site you can pay the annual registration fees that are due and conduct searches for charitable organizations registered in the State of Hawaii.
---
Considerations in Forming a Nonprofit Corporation (Radio Show/Audio File)
Courtesy of Hawaii Public Radio (KHPR)Talk Show Business of the Arts. Hugh R. Jones, Supervising Deputy Attorney in the Hawaii Attorney General's Office, Brian Ezuka, Attorney, and Louise King Lanzilotti, CEO of Kaliko Lehua El Systema Hawaii discuss a very basic question: Why incorporate as an arts non profit? (This file is currently unavailable)
Top Ten Internal Controls All Nonprofits Should Implement

The 10 internal controls nonprofit organizations should implement, courtesy of Jack Siegel, author of the Desktop Guide for Nonprofit Directors, Doing Good While Avoiding Trouble While Doing Good.