Tax and Charities Division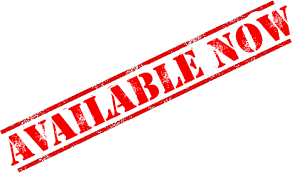 Professional Solicitor and Fundraising Counsel Online Filing System
Aloha,
We are very pleased to announce that the new Hawaii Professional Fundraiser Registration System is now available for your firm to begin submitting registrations for the July 1, 2015 – June 30, 2016 year.  Please note that because we are transitioning to an online registration system, every professional solicitor and fundraising counsel will have to complete an "initial registration" through this system regardless of whether the organization has submitted paper registration documents to our office for prior years.  Solicitors and fundraising counsel that have current contracts that extend past June 30, 2015 will need to upload a copy of the contract for that charity client when you complete your initial registration.
The link below will take you to the registration side of this system.  The public side of this system where members of the public will be able to search and view all of the registration materials is still under construction and should be launched within the next few weeks.
We believe that the system is very user friendly and intuitive as it follows the format and asks for the same information that the paper registration/renewal form and end of campaign financial reports did.   Below is a short guide and a longer user manual for the system to help you get started.
Registration site URL: https://ag.ehawaii.gov/fundraiser.  
Hawaii Professional Fundraiser Registration -short guide
Professional Fundraiser User Manual 
Hawaii Charity Registration System
---
Hawaii Charity Registration Site
For charitable organizations that solicit contributions in Hawaii.
---
Hawaii Charities Online
---
This site allows you to:
Search Hawaii's Charity Registry for charitable organizations who are registered to solicit contributions in Hawaii or who have been granted an exemption from registration. Search the registry by name of organization, keyword and other search means and view the charity's registration form. The registry will also provide access for the Form 990/990EZ of each registered charity.
Pay the annual registration fees.
 Submit an online Exemption From Registration Application.  Organizations may now complete and submit an online application for exemption from registration.
---
IRS Automatic Revocation Program
---
The federal tax exemption of each organization listed below was automatically revoked for its failure to file a Form 990, 990-EZ, 990-PF, or 990-N return with the Internal Revenue Service for three consecutive years.
IRS Automatic Revocation List 8-10-2015
IRS Publication 4991 Fact Sheet (Rev 2-2014)
IRS Revenue Procedure (Rev. 2014-11)
Information about the IRS Automatic Revocation program may be found at : http://www.irs.gov/Charities-&-Non-Profits/Automatic-Revocation-of-Exemption