Internet Fun Page

Click on any of the following links for exciting online interactive games that help teach youth about
Internet Safety.

Check Out NetSmartz Kids and Teens for some great online interactive FUN!
The Internet Keep Safe Coalition group teaches basic rules of Internet safety to children with online stories and activities.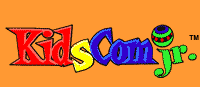 KidsCom Jr. is a safe site for young kids. We've got kids' games, educational kids' games, online coloring books, and ways to learn Internet safety, all geared for little kids and preschoolers.

AT&T's Internet safety game for kids is designed to teach elementary school children about safety and security while surfing the Web.