Note to Parents

A Special Note to Parents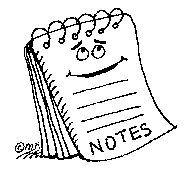 Parents can have a false sense of security regarding thier child's Internet activity. They can often feel that if their children are at home, and if they have Internet filtering software; their children are safe from online dangers. But this thinking is dangerously false.
Parents must understand that as the Internet grows, the potential for harm increases just as the educational benefits do. Furthermore, children need to learn to use and live with the Internet, but need to learn to do so safely. With this understanding parents should strive to become and remain informed of websites that their children frequent and aware of the potential dangers that accompany Internet use. The solution is not to ban children from Internet activity. Children need the Internet and should be encouraged and taught to use it safely.
Parents must put themselves in their child's position and understand the social stigma of sharing information of what occurs online with adults. Parents need to dispel their child's fears that knowledge of their child's Internet activity would put a stop to all online activity. Instead parents should let their children know that they need to be informed to protect and support them in case they need help.
Download your free copy of the HICAC Brochure
Download your free copy of "Cyber Bullying: A Statewide and Worldwide Issue"