Missing Child Center – Hawaii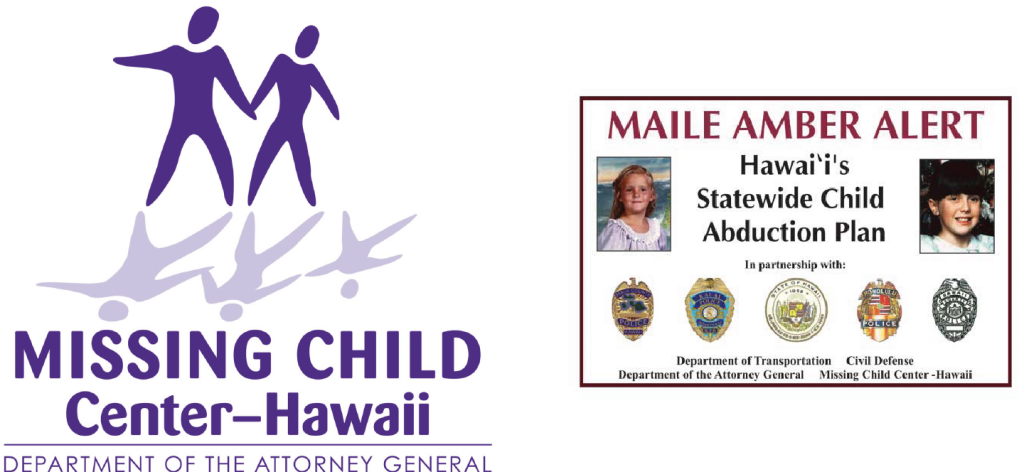 The Missing Child Center-Hawaii (MCCH) is one of the specialized criminal justice programs in the Department of the Attorney General.  MCCH primarily operates as the State's missing children clearinghouse and a resource center for law enforcement, social services and families of missing children. MCCH's most visible resource is its poster which features a photograph of the missing child and basic information regarding the child.
Pursuant to Section 28-121 of the Hawaii Revised Statutes, MCCH coordinates the efforts of county, state and federal law enforcement agencies in locating, recovering and protecting missing children; promotes community awareness about missing children; maintains a system to notify the public when a child is missing in Hawaii; and assists in the implementation of federal and state laws related to missing children.
MCCH x CrimeStoppers Honolulu PSA:
---
Search Hawaii's Missing Children Database
Click here for more information
---