ADDRESS AND PHONE SUMMARY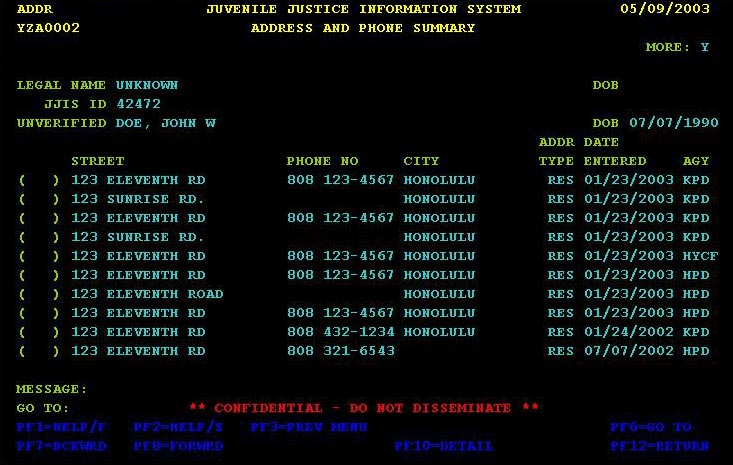 The Address and Phone Summary screen displays information about a juvenile's address and phone number with the most recent Address or Phone Number displayed first.
DESCRIPTION OF FIELDS
STREET – the address of juvenile.
PHONE NO – the home phone number of juvenile.
CITY – the city for the corresponding street address.
ADDR TYPE – an abbreviation of the address type.  Show me the complete list.
DATE ENTERED – the date that an address was entered.
AGY – the agency that has provided the address; an abbreviation is displayed in place of the full agency name.  Show me the complete list.
NOTE:  If you need detail information on the Address and Phone, move the cursor to the desired line and press <PF10> to display the Address and Phone Detail screen.