ASSOCIATED/RELATED PERSON SUMMARY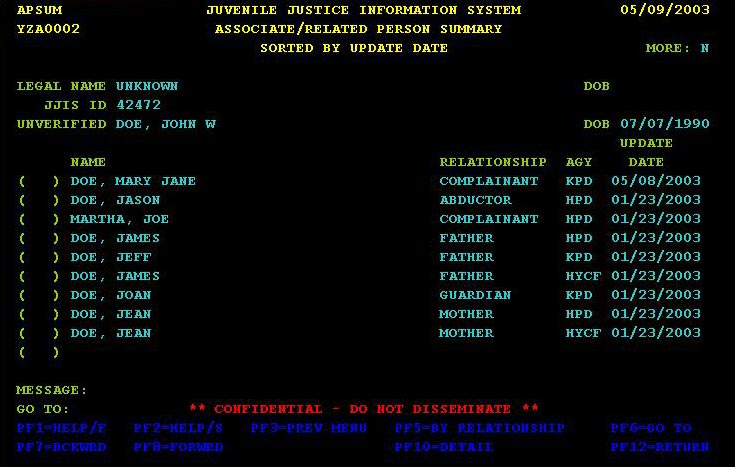 The Associated/Related person Summary screen displays a complete listing of people that are related to the juvenile.  The screen can display this information in two formats.  It can display the list with the most recent information first or in the order of relationship to the juvenile.
DESCRIPTION OF FIELDS
NAME – the name of the person associated to the juvenile.
RELATIONSHIP – the relationship of the person to the juvenile.  Show me the complete list.
AGY – the agency that is entering the person information; an abbreviation is displayed in place of the full agency name.  Show me a complete list.
UPDATE DATE – the date that the associated person information was last modified.