DEMOGRAPHIC INFORMATION MENU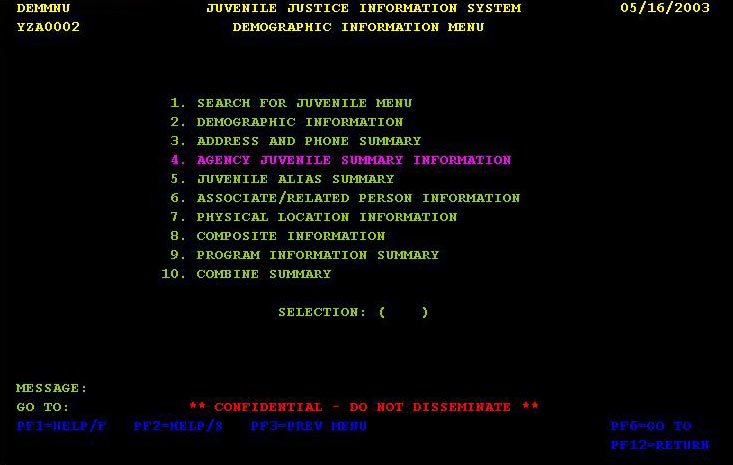 The Demographic Information Menu displays the screens or subject area menus that can be navigated to and from this menu.  The user can navigate to the following: SEARCH FOR JUVENILE MENU, DEMOGRAPHIC INFORMATION, ADDRESS AND PHONE SUMMARY, AGENCY JUVENILE SUMMARY INFORMATION, JUVENILE ALIAS SUMMARY, ASSOCIATED/RELATED PERSON INFORMATION,  PHYSICAL LOCATION INFORMATION, COMPOSITE INFORMATION, PROGRAM INFORMATION SUMMARY and COMBINE SUMMARY.
DESCRIPTION OF FIELDS
SELECTION – allows the user to enter a menu selection, e.g. 1, 2, etc. to navigate to a screen or subject area menu.  The user enters a selection and presses <ENTER>.