JUVENILE ALIAS SUMMARY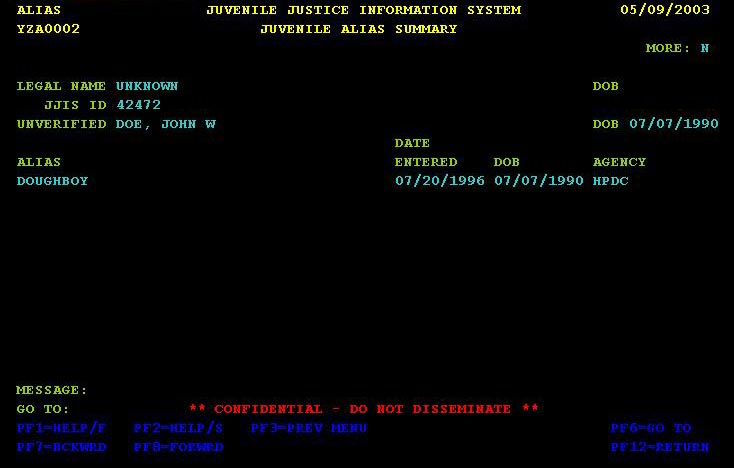 The Juvenile Alias Summary screen will display a listing of all aliases for a selected juvenile.  The JJIS will accept entry of the alias Last, First with Suffix, and Middle names.  The only requirement is the last name must be present.
NAVIGATION
To navigate to this screen, select a juvenile on the Search for Juvenile Summary screen and GO TO the Juvenile Alias summary (ALIAS) screen.
DESCRIPTION OF FIELDS
ALIAS – the alias name.
DATE ENTERED – the date the alias name was entered.
DOB – the date of birth of the selected juvenile.
AGENCY – the agency that entered the alias name; an abbreviation is displayed.  Show me the complete list.