OFFENSE INFORMATION MENU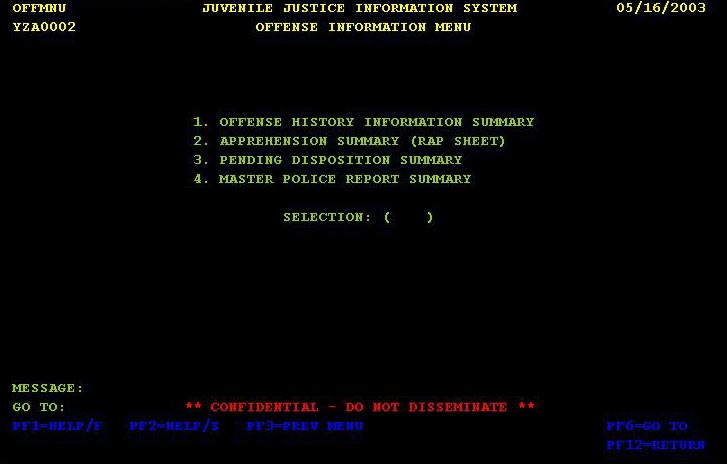 The Offense Information Menu screen is the highest level menu used to navigate to different sections of the offense information of the selected juvenile.  Type the number of the selection you wish to display and press <Enter>.
NOTE:  Most JJIS screens require a juvenile to be selected before data will display.