PENDING DISPOSITION SUMMARY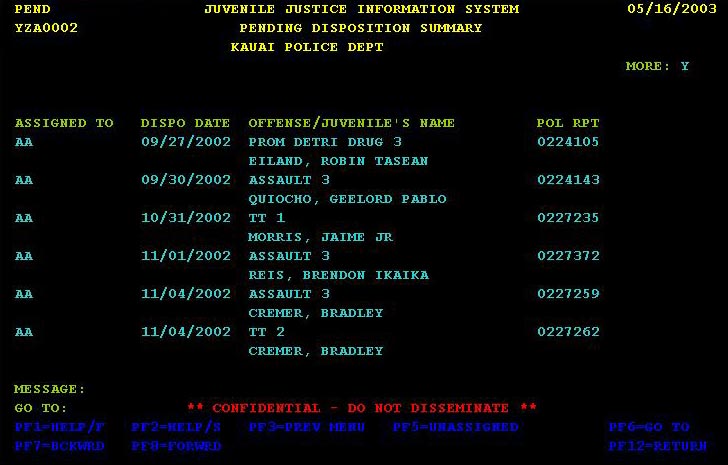 The Pending Disposition screen displays offenses that currently have pending dispositions.  The information displayed on this screen is agency-specific, meaning that the data that is displayed is only from the agency that the user is a member of.
DESCRIPTION OF FIELDS
ASSIGNED TO – the staff person that the case is assigned to.
DISPO DATE – the date that the disposition was assigned.
OFFENSE/JUVENILE'S NAME – the description of the offense and the juvenile's name in last name, first name, middle name format.
POL RPT – the police report number.