SEARCH FOR JUVENILE MENU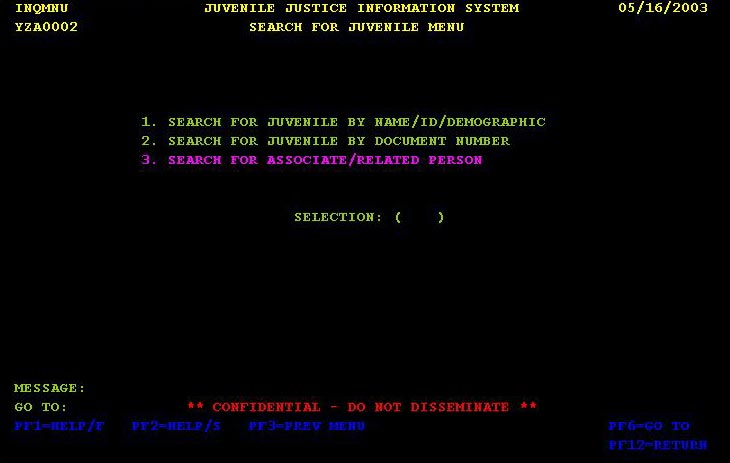 The Search For Juvenile Menu screen is used to select the method of searching for a juvenile.  Type the number of the selection you wish to display and press <Enter>.
Note: Most JJIS screens require a juvenile to be selected before data will be displayed.  If the selection is shown in pink that means this selection is not available.