Criminal History Records Check
Pursuant to Governor Ige's mandate to practice social distancing, all "in person" HCJDC services such as fingerprinting, criminal history checks, and expungements have been suspended until April 2, 2020. 
Due to the reduction of on-sight resources, HCJDC will respond to your inquiries as soon as possible.  Please email [email protected] if you have any questions or concerns. 
If this is a Criminal Justice Agency inquiry, please contact (808) 586-2547 or email [email protected].
Thank you for your patience and understanding.
A criminal history record check is a search of a person's criminal history by name or fingerprints. The Hawaii Criminal Justice Data Center issues criminal history record checks, sometimes referred to as a "Police Clearance" or "Police Abstract" for the State of Hawaii. This will only include adult criminal conviction information. Arrest records which have resulted in convictions (found guilty) are considered public record and are available at Public Access sites throughout the state and at the Adult Criminal Conviction Information (eCrim) Web Site. Arrest records which have resulted in non-convictions or are still pending, are considered confidential and not available to the general public.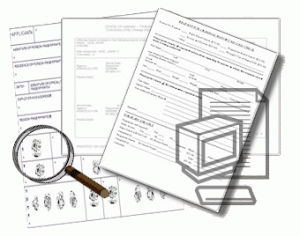 You may obtain an instant criminal history record check online at http://ecrim.ehawaii.gov. The criminal history record report will be emailed once payment is received online. However, please check if the agency you will be submitting the clearance to accepts online printouts. If they do not, you will have to mail your request and payment to the Criminal History Record Checks (CHRC) Unit.
 Requests for a criminal history record check may be mailed to:
Hawaii Criminal Justice Data Center
Attn: CHRC Unit
465 S. King Street, Room 102
Honolulu, HI 96813
Please include the name, date of birth, and social security number (optional) of the person you are interested in. There is a $30 fee (U.S. funds) for each record check processed by the CHRC Unit. Payment must be made by money order or cashier's check and made payable to "State of Hawaii". Results should be mailed to you within 7-10 days.
Criminal history record checks processed by the CHRC Unit will have our embossed department seal. Please indicate in your request if you would like to have the results notarized and/or certified. There is an additional $20 fee for each certification.
Should you have any questions, please refer to the FAQ section.
Request for Criminal History Record Check (HCJDC-073)