Grants and Planning Branch
The Grants & Planning Branch maintains information on federal and state resources that may be available to assist in improving the criminal and juvenile justice systems, and seeks, applies for, and administers federal crime and crime prevention funding.  We are the State Administering Agency (SAA) for the following Federal Grants:
The Grants & Planning Branch is also the Administering Agency for the following State Grants:
Hawaii Career Criminal Prosecution Program (HCCPP)*
Victim Witness Assistance (VW)*
---
GRANTEE RESOURCES
---
TRAINING EVENTS BULLETIN BOARD
CPJAD is providing an electronic Bulletin Board for trainings for government and nonprofit agencies serving crime victims in the State.  Agencies and individuals are invited to submit training flyers with registration information to [email protected] to be posted on this Training Events Bulletin Board.
---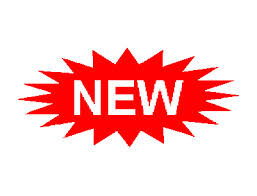 Request for Proposals — January 9, 2020

Victim Services for Victims of Domestic Violence, Dating Violence, Sexual Assault, or Stalking
RFP Number:  AG-CPJAD-VAWA-18-19-20-WF
The Department of the Attorney General, Crime Prevention and Justice Assistance Division, is requesting proposals from qualified non-profit, non-governmental agencies with IRS 501(c)(3) status, which may include faith-based and community organizations, to create, improve, or enhance core victim services; and/or develop, maintain or expand coordinated community responses relating to domestic violence, dating violence, sexual assault, or stalking.
Funding is available through the Services-Training-Officers-Prosecutors (STOP) Violence Against Women Formula Grant Program (VAWA Grant), which is a federal grant that promotes comprehensive, multidisciplinary approaches to addressing violence against women by supporting projects or initiatives that are sensitive to the needs and safety of victims and hold offenders accountable.  Subject to availability of appropriated funds, the total funding available will be up to $1,368,886 through the FY 2018, FY 2019, and FY 2020 STOP VAWA Grants.  At least $33,875 from each funding year must be awarded to a qualified agency providing culturally-specific services. 
The term of any contract awarded will be a 24-month period beginning June 1, 2020.  Applicants may request a minimum funding amount of $50,000 up to a maximum funding amount of $300,000 per project for a 24-month contract period.  Multiple contracts may be awarded under this RFP.  Multiple proposals from one applicant must be physically separated and ranked according to priority by the applicant. 
Proposals (one original and four copies) shall be mailed, postmarked by the United States Postal Service (USPS) no later than February 24, 2020 and received no later than 10 days from the submittal deadline.  Hand-delivered proposals shall be received no later than 4:30 p.m., Hawaii Standard Time (HST) on February 24, 2020 at:
Department of the Attorney General
Crime Prevention and Justice Assistance Division
235 South Beretania Street, Suite 401
Honolulu, Hawaii 96813
Attention:  Ms. Courtney Velazquez
RFP No. AG-CPJAD-VAWA-18-19-20-WF
The Department will conduct an RFP orientation on Thursday, January 23, 2020 from 10:00 a.m. to 12:00 p.m., Hawaii Standard Time (HST) at the following location: 
Leiopapa A Kamehameha Building (State Office Tower)
235 South Beretania Street, Room 302 (3rd floor)
Honolulu, Hawaii  96813
If you are unable to attend in person, the RFP orientation will also be available via GoToMeeting for live audio conferencing.  If you would like to attend via GoToMeeting, email the RFP Contact Person no later than 4:00 p.m. on January 17, 2020 to register.  Instructions on how to access the orientation via GoToMeeting will be sent once you register via email.  No late registrations for GoToMeeting live audio conferencing will be accepted.  If you plan to attend the orientation in person, you do not need to register beforehand. 
All prospective applicants are strongly encouraged to attend the orientation, but attendance is not mandatory.  Written questions must be submitted by no later than January 30, 2020.  All written questions will receive written responses from the Department by February 4, 2020. 
Inquiries regarding this RFP should be directed to the RFP Contact Person:
Ms. Courtney Velazquez
Criminal Justice Planning Specialist
Department of the Attorney General
Crime Prevention and Justice Assistance Division
235 South Beretania Street, Suite 401
Honolulu, Hawaii 96813
Phone: (808) 586-1153
E-mail:  [email protected]  
Download the Request for Proposal document and forms below: