Grants and Planning Branch
The Grants & Planning Branch maintains information on federal and state resources that may be available to assist in improving the criminal and juvenile justice systems, and seeks, applies for, and administers federal crime and crime prevention funding.  We are the State Administering Agency (SAA) for the following Federal Grants:
The Grants & Planning Branch is also the Administering Agency for the following State Grants:
Hawaii Career Criminal Prosecution Program (HCCPP)*
Victim Witness Assistance (VW)*
---
GRANTEE RESOURCES
---
TRAINING EVENTS BULLETIN BOARD
CPJAD is providing an electronic Bulletin Board for trainings for government and nonprofit agencies serving crime victims in the State.  Agencies and individuals are invited to submit training flyers with registration information to [email protected] to be posted on this Training Events Bulletin Board.
---
VAWA Criminal Justice Solicitation – February 24, 2020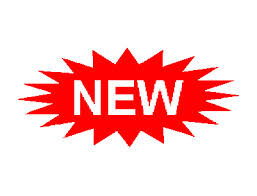 FY 2018 and FY 2019 STOP VIOLENCE AGAINST WOMEN FORMULA GRANT PROGRAM FOR LAW ENFORCEMENT, PROSECUTION, AND JUDICIARY

APPLICATION DEADLINE:   April 3, 2020
Overview:
The Office on Violence Against Women (OVW) in the United States Department of Justice (DOJ) implements the Violence Against Women Act (VAWA) and subsequent legislation.  VAWA created several grant programs that are administered by OVW.  One of VAWA's major grant programs is the Services-Training-Officers-Prosecutors (STOP) Violence Against Women Formula Grant Program for states, territories, and tribal entities. Its purpose is to develop and strengthen effective responses to sexual assault, domestic violence, dating violence, and stalking.  The STOP Formula Grant Program continues to emphasize the implementation of comprehensive strategies addressing violence against women that are sensitive to the needs and safety of victims and hold offenders accountable for their crimes.
VAWA mandates that STOP funds be distributed according to a formula plan: 25 percent for law enforcement, 25 percent for prosecution, 5 percent to the courts, and 30 percent for non-profit, non-governmental victim service providers.  The remaining 15 percent is distributed among service providers and/or criminal justice agencies at the discretion of the state.  At least 20 percent of the state's total award must be allocated for projects in 2 or more allocations (victim services, courts, law enforcement, or prosecution) that meaningfully address sexual assault.  A minimum of 10 percent from the victim services allocation must be set aside for culturally-specific services.
STOP-funded projects must fall within at least one (1) of the twenty (20) federal VAWA Statutory Purpose Areas and one (1) or more of the state Funding Priority Areas for law enforcement and prosecution.
Target Population:
In general, the target population for STOP-funded services is adult female victims of domestic violence, dating violence, sexual assault, or stalking.  Services to children must show an inextricable link and be the direct result of providing services to the adult victims.  Services may be provided to adolescents age 11 and older who are: 1) victims of dating violence, and/or 2) sexually assaulted by a person who is not a family or household member. 
With the VAWA Reauthorization Act of 2013, Congress added two new purpose areas that specifically included men, which means that projects under those purpose areas may target services for male victims.  The new VAWA Statutory Purpose Areas are number 17 (focusing on programs addressing sexual assault against men, women, and youth in correctional and detention settings) and number 19 (focusing on services and responses targeting male and female victims of sexual assault, domestic violence, dating violence, or stalking, whose ability to access traditional services and responses is affected by their sexual orientation or gender identity).
Projects that serve male victims that do not fall under VAWA Statutory Purpose Areas number 17 and/or number 19, may be eligible as long as the agency's primary focus is on at least one of the other VAWA Statutory Purpose Areas.  In accordance with anti-discrimination laws, programs may not exclude any person from receiving grant-funded services on a number of prohibited grounds, including a person's sex.  To summarize, although the focus of the project should be on female victims (with the exception of Purpose Areas number 17 and number 19), applicants are expected to serve male victims who are in need and request services.
Eligible Agencies:
LAW ENFORCEMENT AND PROSECUTION AGENCIES
JUDICIARY
Match Requirement:
25 percent in-kind or cash agency match requirement
Length of Support:
Project period is from June 1, 2020 to May 31, 2021 (subject to availability of funds and OVW approval for extension), Earlier start date may be considered upon request
Download instructions and forms below:
---
REQUEST FOR PROPOSALS — February 12, 2020
VICTIMS OF CRIME ACT VICTIM ASSISTANCE GRANT PROGRAM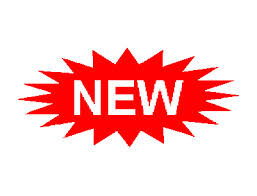 RFP No. AG-CPJAD-VOCA-2019-VA
DUE DATE:  March 25, 2020 — extended to April 8, 2020

The Department of the Attorney General (the "Department"), as the State Administering Agency for the federal Victims of Crime Act (VOCA) Victim Assistance Grant Program, is requesting proposals from qualified applicants to (1) create, improve, or enhance core victim services; (2) develop, maintain, or expand innovative services to assist victims of crime; and/or (3) maintain existing VOCA-funded victim services.
The Federal Rules for the VOCA Victim Assistance Grant Program, 28 C.F.R. Part 94, define "services" as those efforts that (1) respond to the emotional, psychological, or physical needs of crime victims; (2) assist victims to stabilize their lives after victimization; (3) assist victims to understand and participate in the criminal justice system; or (4) restore a measure of security and safety for the victim.
The term of any contract will be a 24-month period beginning July 1, 2020. No extensions will be awarded. Multiple contracts will be awarded under this request for proposals. Nonprofit organizations and government agencies, or a combination of the two, are encouraged to apply.
Proposals shall be mailed, postmarked by the United States Postal Service, on or before April 8, 2020, and received no later than ten (10) days from the submittal deadline. Hand delivered proposals shall be delivered no later than 4:00 p.m. Hawaii Standard Time ("HST"), on April 8, 2020, at the drop-off site designated on the Proposal Mail-In and Delivery Information Sheet. Proposals postmarked or hand-delivered after the submittal deadline shall be rejected as late. There are no exceptions to this requirement.
UPDATE, 3/27/2020:  To comply with the Governor's Order, Stay-At-Home, Work-From-Home to Fight COVID-19 , the Department of the Attorney General has posted Addendum 3 to require all applications for the Request for Proposals (RFP) for Victims of Crime Act (VOCA) funding to be mailed through the U.S. Postal Service, rather than hand delivered. The due date remains unchanged; the RFP applications shall be postmarked by or on April 8, 2020.
All prospective applicants are encouraged to attend a Request for Proposal ("RFP") orientation to be conducted by the Department on February 24, 2020, starting from 1:30 p.m. and ending 4:00 p.m. HST, or until all questions are discussed, whichever is earlier, at the Leiopapa A Kamehameha Building, 235 S. Beretania Street, Room 302, Honolulu, HI.
If you are unable to attend the RFP orientation in person, a RFP orientation will also be available via GoToMeeting on February 25, 2020 starting from 1:30 p.m. to 4:00 p.m. HST, or until all questions are received and discussed, whichever is earlier. To register for the RFP orientation via GoToMeeting, email the RFP point-of-contact no later than 1:30 p.m. HST on February 24, 2020. 
The deadline for submission of written questions is 1:00 p.m. HST on March 2, 2020. All written questions will receive a written response from the Department on or about March 9, 2020.
Download the Request for Proposal document:
Download the CPJAD forms below:
Download the FY 2019 VOCA RFP Orientation Slides below:
---