Grants and Planning Branch
The Grants & Planning Branch maintains information on federal and state resources that may be available to assist in improving the criminal and juvenile justice systems, and seeks, applies for, and administers federal crime and crime prevention funding.  We are the State Administering Agency (SAA) for the following Federal Grants:
The Grants & Planning Branch is also the Administering Agency for the following State Grants:
Hawaii Career Criminal Prosecution Program (HCCPP)*
Victim Witness Assistance (VW)*
---
GRANTEE RESOURCES
---
TRAINING EVENTS BULLETIN BOARD
CPJAD is providing an electronic Bulletin Board for trainings for government and nonprofit agencies serving crime victims in the State.  Agencies and individuals are invited to submit training flyers with registration information to calleen.j.ching@hawaii.gov to be posted on this Training Events Bulletin Board.
---
SOLICITATION OF APPLICATIONS FOR THE FY 2018 EDWARD BYRNE MEMORIAL JUSTICE ASSISTANCE GRANT (JAG)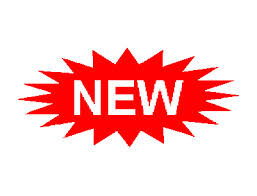 Application Deadline:  4:00 p.m. on June 26, 2019
May 15, 2019 — Applications from state and county government agencies are being solicited for funding under the FY 2018 Edward Byrne Memorial Justice Assistance Grant (JAG) Program that is administered by the Bureau of Justice Assistance (BJA), U.S. Department of Justice.  Approximately $747,610 is available.
The purpose of the JAG grant is to allow states and local governments to support a broad range of activities to prevent and control crime and to improve the criminal justice system. 
Applications must fall under one (1) of seven (7) authorized JAG Federal program areas: 
Law enforcement programs
Prosecution and court programs
Corrections and community corrections programs
Drug treatment and enforcement programs
Planning, evaluation, and technology improvement programs
Prevention and education programs
Mental health programs
Applications should also focus on the following State priority areas:
A comprehensive response to sex assault or elder abuse
Reducing drug threats and drug related crimes
Reducing property crime
Reducing recidivism rates or improving reentry efforts
Improving forensic science capabilities
Improving records management systems and integrated justice information sharing
Reducing juvenile offenses utilizing a coordinated response
Improving language access within the criminal justice system.
Furthermore applications shall indicate if they are:
An evidence-based initiative, and/or
Incorporating multi-agency collaboration to improve the criminal justice system.
As in past years, all applications must be submitted through the agency head – e.g., director, chief of police, prosecuting attorney, administrative director of the courts, etc.  If an agency submits more than one application, the agency must rank the applications from high to low priority with "1" being the highest priority.   All agencies also must provide their DUNS number, as well as indicate other funding sources the proposed project is seeking and the amount of funds being sought. 
Questions:  Contact Dawn Martin, Criminal Justice Planning Specialist at (808) 586-1164 or Dawn.M.Martin@hawaii.gov
Download instructions and forms:
---
PUBLIC COMMENT: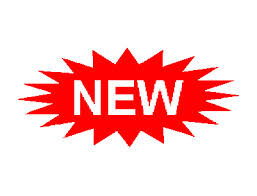 FY 2019 Edward Byrne Memorial Justice Assistance Grant (JAG) Application
As required by the Bureau of Justice Assistance (BJA) FY 2019 State Solicitation for the Edward Byrne Memorial Justice Assistance Grant (JAG) Program, the Department of the Attorney General (State Administering Agency for the grant) is making available for public comment its grant application. The period for public comment will run from June 4, 2019 through July 3, 2019.
Comments can be mailed to: Department of the Attorney General, Crime Prevention & Justice Assistance Division, 235 S. Beretania Street, Suite 401, Honolulu, Hawaii  96813, ATTN:  Dawn Martin or e-mailed to dawn.m.martin@hawaii.gov
FY 2019 Edward Byrne Memorial Justice Assistance Grant (JAG) Program Narrative