Grants and Planning Branch
The Grants & Planning Branch maintains information on federal and state resources that may be available to assist in improving the criminal and juvenile justice systems, and seeks, applies for, and administers federal crime and crime prevention funding.  We are the State Administering Agency (SAA) for the following Federal Grants:
The Grants & Planning Branch is also the Administering Agency for the following State Grants:
Hawaii Career Criminal Prosecution Program (HCCPP)*
Victim Witness Assistance (VW)*
---
GRANTEE RESOURCES
---
TRAINING EVENTS BULLETIN BOARD
CPJAD is providing an electronic Bulletin Board for trainings for government and nonprofit agencies serving crime victims in the State.  Agencies and individuals are invited to submit training flyers with registration information to [email protected] to be posted on this Training Events Bulletin Board.
---
FY 2019 PAUL COVERDELL FORENSIC SCIENCE IMPROVEMENT GRANTS PROGRAM FORMULA (Round 2)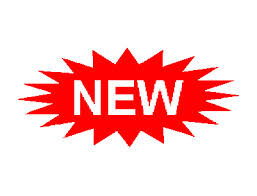 DEADLINE:  Applications are due by 4:00 p.m. on November 15, 2019
October 17, 2019 — The National Institute of Justice (NIJ) has announced the FY 2019 Paul Coverdell Forensic Science Improvement Grants Program award.  A total of $272,275 was awarded to Hawaii, of which $260,547 is to be used for opioid and non-opioid related projects.
Three projects were funded through the first round of Coverdell funding, totaling $88,677. The funded projects include Honolulu Police Department's Forensic Continuing Education project for $38,427, Hawaii Police Department's Accreditation Data and Management project for $25,150, and Kauai Police Department's Forensic Science Quality Improvement project for $25,100.
This leaves a total of $171,870 available for projects to use for opioid and non-opioid related projects in this second round of Application for Grants. These funds are intended to improve the quality and timeliness of forensic science and medical examiner/coroner's office services, including services provided by laboratories operated by States and units of local government. Applicants that are non-accredited laboratories that provide forensic science services may receive priority when funding decisions are made.  Coverdell grant funds must be used for one or more of the following six purposes:
To carry out all or a substantial part of a program intended to improve the quality and timeliness of forensic science or medical examiner/coroner's office services in the State, including those services provided by laboratories operated by the State and those operated by units of local government within the State.
To eliminate a backlog in the analysis of forensic science evidence, including, among other things, a backlog with respect to firearms examination, latent prints, impression evidence, toxicology, digital evidence, fire evidence, controlled substances, forensic pathology, questioned documents, and trace evidence.
To train, assist, and employ forensic laboratory personnel and medicolegal death investigators, as needed to eliminate such a backlog.
To address emerging forensic science issues (such as statistics, contextual bias, and uncertainty of measurement) and emerging forensic science technology (such as high throughput automation, statistical software, and new types of instrumentation).
To educate and train forensic pathologists.
To fund medicolegal death investigation systems to facilitate accreditation of medical examiner and coroner offices and certification of medicolegal death investigators.
Agencies interested in receiving funds under the Coverdell formula grant must submit a proposal to our office by 4:00 pm on November 15, 2019 (note: proposals must be received by CPJAD and not postmarked by that date).  One (1) original, two (2) copies, and one (1) electronic version of the proposal must be submitted.  Faxed or emailed copies will not be accepted.  On the electronic version, please include the proposal narrative, agency accreditation certificate, certifications, the budget and budget narrative as separate documents.
Please be sure to read the entire application for grant instructions and use the 2019 forms attached.  All agencies also must provide their DUNS number, as well as indicate other funding sources the proposed project is seeking and the amount of funds being sought.
If you have any questions, please contact Criminal Justice Planning Specialist, Dawn Martin at (808) 586-1164 or [email protected].
ROUND 2 FY 2019 Paul Coverdell Forensic Science Improvement Grants Program Application for Grant Instructions
FY 2019 Paul Coverdell Forensic Science Improvement Grants Program Template Forms
---