Grants and Planning Branch
The Grants & Planning Branch maintains information on federal and state resources that may be available to assist in improving the criminal and juvenile justice systems, and seeks, applies for, and administers federal crime and crime prevention funding.  We are the State Administering Agency (SAA) for the following Federal Grants:
The Grants & Planning Branch is also the Administering Agency for the following State Grants:
Hawaii Career Criminal Prosecution Program (HCCPP)*
Victim Witness Assistance (VW)*
---
GRANTEE RESOURCES
---
TRAINING EVENTS BULLETIN BOARD
CPJAD is providing an electronic Bulletin Board for trainings for government and nonprofit agencies serving crime victims in the State.  Agencies and individuals are invited to submit training flyers with registration information to calleen.j.ching@hawaii.gov to be posted on this Training Events Bulletin Board.
---
MANDATORY GRANT RECIPIENT TRAINING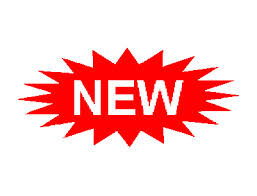 Date:
Monday, October 14, 2019
OR
Tuesday, October 15, 2019
Location:
Leiopapa A Kamehameha Building, Room 204
235 South Beretania Street, Honolulu, Hawaii
The Crime Prevention and Justice Assistance Division, Grants and Planning Branch is conducting grant administration, fiscal, and reporting requirements training for recipients of the following grants awarded by the Department of the Attorney General:
Edward Byrne Justice Assistance Formula Grant (Byrne/JAG)
SORNA Penalty Reallocation Grant (SORNA)
PREA Penalty Reallocation Grant (PREA)
Violence Against Women Act STOP Formula Grant (VAWA)
Sex Assault Services Program Formula Grant (SASP)
Victims of Crime Act Formula Grant (VOCA)
Residential Substance Abuse Treatment Grant (RSAT)
Paul Coverdell Forensic Grant (Coverdell)
Who Must Attend:  Project Directors and Financial Officers receiving awards from any of these grants must attend the Part I training. In addition, Project Directors must attend the Part II training.
Neighbor island participants:  Travel assistance (round-trip airfare and ground transportation on Oahu) for one Project Director and one Financial Officer is available. If needed, please check travel assistance box on registration form. If you are requesting travel assistance, please register by September 16, 2019.
Program Questions:  Please contact the Planning Specialist specific to your grant.
Registration Questions:  Please e-mail Amy Tatsuno at amy.k.tatsuno@hawaii.gov
Click here to register.  You will receive a confirmation e-mail message about a week prior to the training date. Parking information will be provided on the confirmation e-mail message.
REGISTRATION DEADLINE – October 4, 2019
(Please register early. Seating is limited.)
---